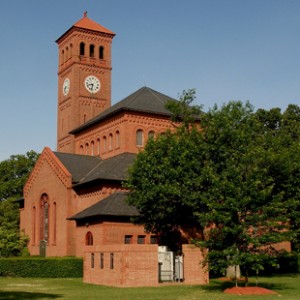 Hampton University shares its name with the city it is located in, Hampton, Virginia. The historic campus is private and located on the water with a broad range of technical, liberal arts, pre-professional, professional and graduate degree programs.
It is located along the banks of the Virginia Peninsula, near the mouth of the Chesapeake Bay. The surrounding city of Hampton features a wide array of business and industrial enterprises, retail and residential areas, historical sites, and miles of waterfront and beaches. Nearby attractions include Fort Monroe, NASA Langley Research Center and the Virginia Air and Space Center plus the fun of Hampton University itself.
The university is a dynamic and progressive institution of higher education, in addition to being one of the top historically black universities in the world. The campus features a tightly knit community of learners and educators. Hampton University is committed to multiculturalism as it serves students from diverse national, cultural and economic backgrounds. From it's origins to present time, the institution has enrolled students from five continents – North America, South America, Africa, Asia and Europe.
Learning is facilitated by a range of educational offerings, a rigorous curriculum, excellent teaching, professional experiences, multiple leadership opportunities, and an emphasis on the development of character, which values integrity, respect, decency, dignity, and responsibility.
Research and public service are integral parts of Hampton's mission. In order to enhance scholarship and discovery, the faculty is engaged in writing, research, and grantsmanship. Faculty, staff and students provide leadership and service to the University as well as the global community.
On average, students receive an aid package of $4,545 and a scholarship grant aid of $3,349. The average work-study awarded is $2,150. The university offers numerous majors and programs and includes some unique ones such as Aviation/Airway Management, Air Traffic Controller and Interior Design.
—-> To learn more about Hampton University check out their profile at NextStepU.com