Do you have a College Coach?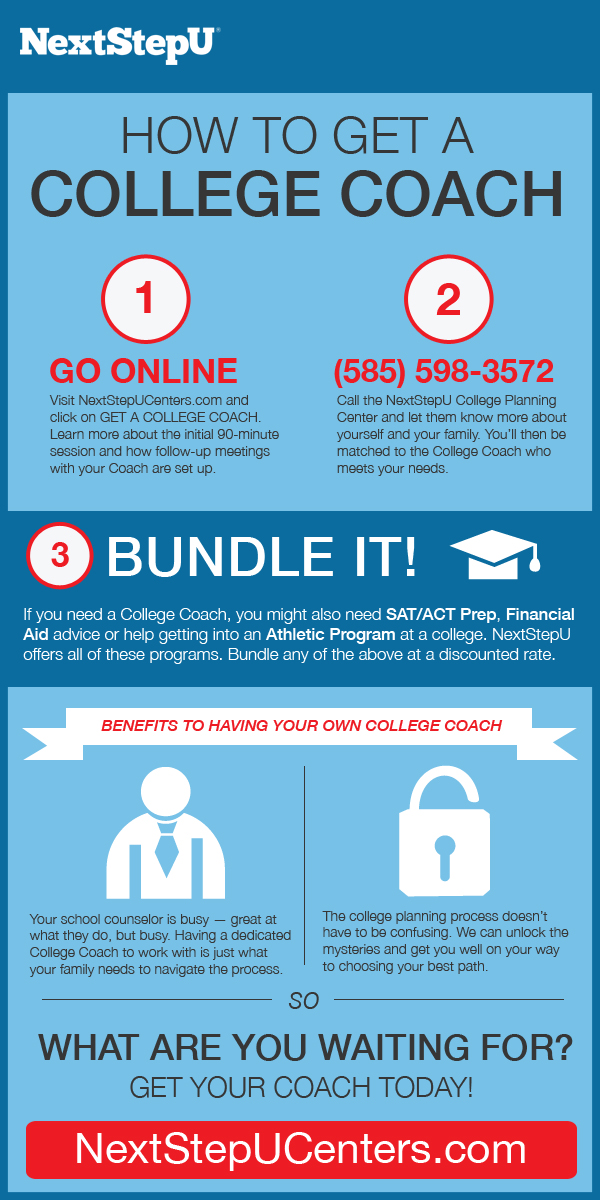 NextStepU offers more than online college prep articles, college matches and scholarships. For 20 years we've been in the business of getting high school students ready for college — and now we're helping families one-on-one.
Take a look at the services that we offer. If you live in the Rochester, NY area, stop by our retail location to pick up a Welcome Kit (also available online) and learn more about our College Coaching services. If you don't live nearby, that's OK, too! We would love to help you no matter where you are.
Pin this graphic for later as a reminder to give us a call when you are ready to get a College Coach!
> To learn more about College Coaching with NextStepU, click here.