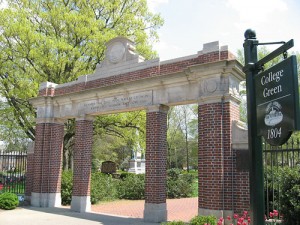 If you love a great scary movie, this list might not make you think twice about your college decision. In fact, it may make your college experience more interesting. Online Schools Center released a list of the 50 most haunted colleges.
Here are the top 10 on the list:
10. Gettysburg College – Gettysburg, Pennsylvania
9.   University of Georgia – Athens, Georgia
8.   Kenyon College – Gambier, Ohio
7.   University of Northern Colorado – Greeley, Colorado
6.   University of Illinois at Urbana-Champaign – Urbana, Illinois
5.   Wells College – Aurora, New York
4.   East Tennessee State University – Johnson City, Tennessee
3.   Hollins University – Roanoke, Virginia
2.   Pennsylvania State University – University Park, Pennsylvania
1.   Ohio University – Athens, Ohio
According to their site, Ohio University was chosen number one because "most notably in Wilson Hall's infamous room 428, where in the 1970s a female occupant started behaving oddly. The student began intoning in a strange tongue, alarming her friends, but before they could intercede the girl had plummeted to her death from a window. At the time, she was reportedly practicing astral projection – the supposed departure of the "astral" from the physical body. The room has moreover since been sealed shut, amid reports of eerie phenomena like unexplained voices and flying objects."
You can read the complete list and spooky explanations for the choices on their website.