We know back to school advice, prep, storage and organization have been all over your Facebook, Twitter and Pinterest feeds for the past month. Some of the advice you scoffed at, I'm sure, but maybe there were one or two ideas you genuinely felt were worth the time to share, retweet or pin.
We found this little gem worthy of a share. Take a peek at some back to school resolutions you may or may not be in need of this fall.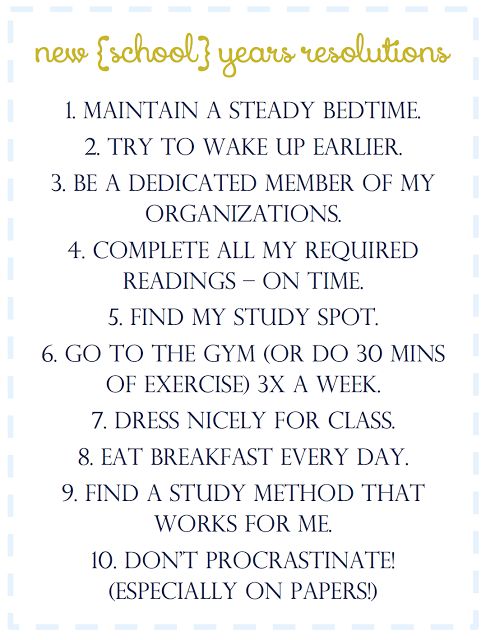 Source: Pinterest
> For more info on getting yourself organized and prepared for a stellar school year, check out NextStepU.com.