Major Monday — Computer Engineering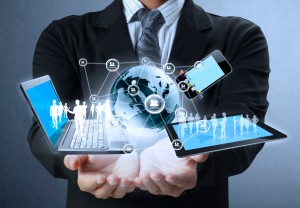 You use computers in everyday life, but sometimes in more ways than you might expect. Computers are everywhere from in your phone to your car to practically everywhere in between. The people who make those computers tick are computer engineers — people who understand the ins and outs of how to make computer programs and software function. If you are passionate about how the way things work and proficient in math and science then you might want to consider a major in computer engineering!
Education
This major can be learned at the associate's and bachelor's degree levels. In high school, it's helpful to take classes such as AP Calculus, AP Physics and AP Computer Science, as well as other advanced math and science courses. Expect to take classes such as calculus, computer architecture, programming languages, software systems design and systems programming when you are in college.
What to know before you apply
Computer engineering is not just about the coding and backend of software. You should also be prepared to understand circuitry, networks and electronic materials in order to be proficient in this field. Additionally, you should expect to partake in a lot of hands-on activities and training, including, but not limited to, and internship or research team.
Salary
According to BLS.gov, computer software engineers earned an average yearly salary of $100,920 as of 2012.