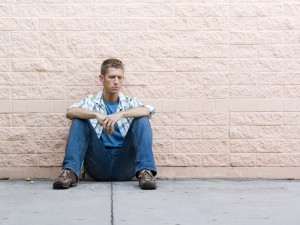 Imagine this: You are a high school senior who is about to graduate. Ever since you were 13, you've wanted to study at that one prestigious university. You spend hours every day thinking about your college life at that premier institution. You strive hard and score well on your SAT and ACT. And then one day, out of nowhere, your entire world comes crashing down when the rejection letter comes.
I've been in a similar situation, so I understand how heartbreaking a college rejection can be. The future seems bleak and all hope seems lost. Feels like the end of the world, right?
Wrong. Rejection is never the end of the road.
Dealing with college admission rejection can be tough, especially when you have put in the work. While you might feel depressed, there are ways to cope with rejection and come out stronger than before.
It's not personal
Rejection doesn't always mean you are not good enough. It could just mean that the college has to turn down a good applicant due to limitations. Keep in mind that college admission is a competitive process and there will be applicants who are outright geniuses. This shouldn't make you feel bad about yourself — even the best of students fail at times.
Fall back on your support system
Imagine you are an athlete and college admission is a race. If an application rejection is equivalent to a bad fall, then family and friends are your crutches who help you stand again. Your loved ones are your support system and there is no shame in falling back on them. Talk to them and express how you feel. While your family and friends are the motivators you need, your teachers and school counselors are a ray of light that can show you the way forward.
There are other fish in the sea
There are many good colleges across the country. I'm sure you must have applied to a handful of other colleges. Wait for their replies and hope for the best. One rejection is not the end of the road. Other great colleges are more than happy to have you.
Explore options
In case you are still keen on getting into the college of your dreams, you can check if the university entertains admissions for later terms —maybe during the spring semester. If they do, you can re-apply. You can pursue a two-year program at a local community college and then transfer courses into the four-year university. As you can see, there are plenty of options to think about.
Don't let the weight of rejection pull you down. Keep your head high, stay calm to get back on your feet.
Written by Ethan Miller. Ethan is a dedicated private ESL teacher who also works as an online tutor at various education portals. Apart from his passion for teaching, Ethan loves to write and holds a degree in creative writing. When he is not teaching or writing his book, Ethan loves to blog and is a huge fan of educational technology. You can follow Ethan on Facebook, Twitter and check out his blog.