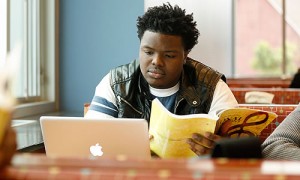 Located in Canandaigua, NY, Finger Lakes Community College is a great college for those looking for a two-year degree. FLCC is part of the SUNY system, dedicated to providing quality education at an affordable price. Right next to one of the beautiful Finger Lakes, Canandaigua is known for its magnificent natural surroundings. In the fall you can admire the one-of- a-kind foliage, and in the summer you can venture over to Canandaigua Lake for a swim. In addition to its main campus, FLCC also has smaller instruction locations in Victor, Geneva, and Newark.
Academics
At FLCC, you are able to earn an associate's degree in over 50 different areas of study. The college also offers one-year certificate programs. Programs of study range from music to nursing, culinary arts to graphic design, and much more. Along with the large number of programs offered are impressive instructional facilities such as music-recording studios, a 900 square-foot television studio, a simulated nursing hospital, a therapeutic massage lab, and more. If you would prefer to work from home, FLCC offers over 15 online degree programs for you to choose from.
Campus life
Located in such a beautiful region of Upstate New York, you can bet there is always going to be something to do on campus. FLCC offers clubs, sports teams, volunteer opportunities, theatre productions, concert deals, and more. Just because you do not live on campus, does not mean there are not fun things to do! If you would like to live on campus however, FLCC offers student housing in its apartment-style housing, conveniently located next to the main campus.
Tuition
In-state residents pay $2,090 per semester while out-of- state residents pay $4,180 per semester. If you choose to live on campus, you must factor in the cost of room and board as well. Financial aid packages are also offered to students who qualify.