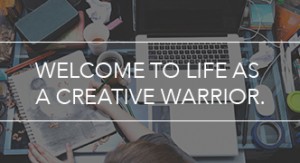 The Art Institute of Seattle is one of the 50 Art Institutes located throughout North America. The Art Institute system is dedicated to providing students with a hands-on education in the creative and applied arts. Seattle, Washington, is a booming city that any college student can become a part of. If you happen to be in downtown Seattle, look up to see a view of beautiful Mount Rainier, the highest mountain in Washington. From the adventurous lifestyle to the scrumptious food, if The Art Institute of Seattle seems like a good fit for you, it wont be hard to call this place home.
Academics
The Art Institute of Seattle offers degree programs in design, media arts, fashion, and culinary. These programs help students focus their talents and find what they're passionate about. The Art Institutes are great for those who know what they want to study, and really want to hone in on their skills. Students can enjoy easy access to technology and creative companies that define the region, and also participate in internships grow their strengths.
Campus life
If you have a love of the arts, there is nothing better than being surrounded by likeminded people who share the same passion as you. From game nights, to student clubs and organizations, there will never be a dull moment at The Art Institute of Seattle. If you want to venture off campus, Seattle has a plethora of activities to offer. Whether you take a boat ride on the nearby ocean, stop at Starbucks for a coffee, or view the city from the famous Ferris wheel, Seattle has all that you are looking for, as well as a phenomenal art institution.
Tuition
Because The Art Institute of Seattle is part of a system of 50 other schools, it is difficult to define a set tuition price for all of the schools in the system. The Art Institute system offers financial aid to students that qualify, to make the cost of tuition more affordable. The Art Institute of Seattle in particular however, has a tuition fee of $17,560 for in-state and out-of- state residents, plus $12,132 for room and board.