Trendy Tuesday — Fitness Trends
As we get further into the new year, keeping your resolutions can become increasingly difficult. While it can be easy to give up on your efforts (you don't have time, you don't have the means to keep up, etc.) there are easy ways to keep your resolution going — without getting frustrated.
If one of your resolutions is staying healthy, having some cool new gear never hurts your motivation either. Check out these fitness trends that combine the fashionable with the functional.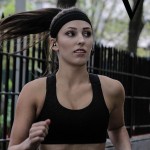 1 Voice Headband
The 1 Voice Headband allows you to work out without the hassle of tangled headphones! The wire-free, worry-free accessory connects to any smartphone via Bluetooth technology, allowing your workout soundtrack to stay intact minus all the wired headphone drama, all while keeping your hair frizz-free and out of your face.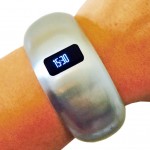 Funktional Wearables™
Known as being one of the first to introduce jewelry designed for the Fitbit®Flex™ in early 2014, they are now offering gorgeous bracelets that securely conceal nearly ANY type of fitness tracker. 
Funktional Wearables' system works for the current best selling fitness tracker in the US, the Fitbit® Charge HR™.  It also works with the Fitbit® Flex™, Fitbit® Force™, Garmin® Vivofit™, Garmin® Vivofit™ 2, Misfit® Shine™, Misfit® Flash™, Jawbone® UpMove™ and nearly all the other current top-selling fitness trackers.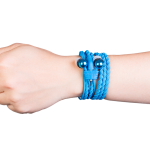 Wraps
Headphones are no longer just about listening to music, now you can impress the rest with how good you look while you're rockin' out! Wraps solves three inherent problems all previous headphones had: storage, anti-tangle and style. Have the best of both worlds with fashion-forward and eye-catching headphones with crystal-clear sound. This wearable technology closes the gap for the fashion conscious and the tech astute. Wraps come in a variety of colors and styles starting at $19.99.