Back to School Giveaway — iCoffee®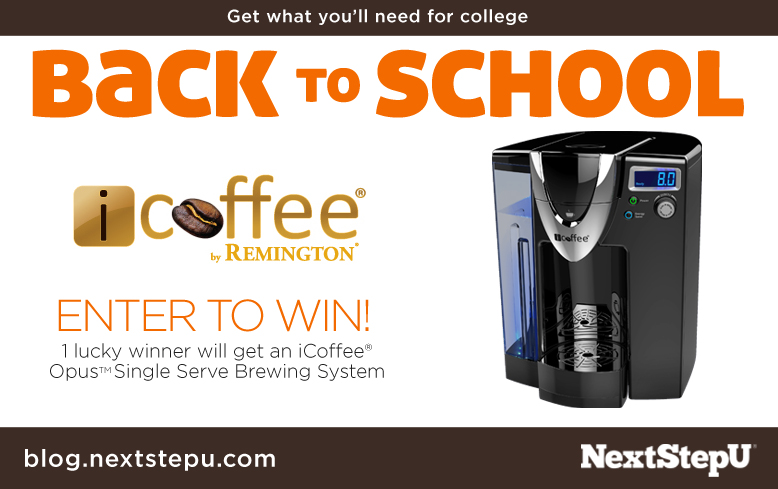 It's back to school time! Whether you are headed into your last year of high school or off to your college dorm, you are looking forward to some new gear.
Today we are sharing this amazing single serve coffee brewing system perfect for your college dorm. Whether you need it immediately, or save it for when you move in next fall, this brewer will make you the hero of your quad.
The iCoffee® Opus™ Single Serve Brewing System works with all of the K-style brew cups you already love. It also comes with the iCup reusable so you can use your favorite ground coffees, too. The SpinBrew™ Technology spins, steams and stirs the inside of your cup for the perfect brew every time. And no worries about filling your travel mug on the way to class — the removable drip tray allows for the larger mugs.
Find an iCoffee® single brew system in your area by checking their website using your zip code.
You also have a chance to win your own iCoffee® Opus™! Fill out the Rafflecopter app below to enter for your chance to win. Each action you take in the app is a chance at the prize.
No purchase necessary. Enter the Back to School Giveaway: iCoffee before 11:59 p.m. (ET) on 9/3/15. One winner will be chosen shortly afterward and announced the week of 9/7/15. The winner must respond to the email he or she receives in order to claim his or her prize. Any prize winner not responding by 10/7/15 will forfeit his/her prize. Entries will only be accepted through the Rafflecopter application and before the deadline date.