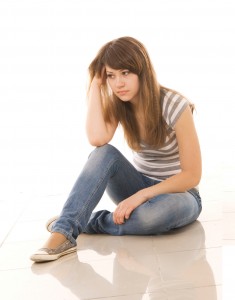 Everyone has days when they just don't feel like themselves. Some people, however, feel these days more often than others. These feelings could indicate an underlying mental or emotional problem that should be addressed. The job of a clinical psychologist is to focus on, diagnose, and treat mental, emotional and behavioral disorders in their patients. Individuals considering a major in clinical psychology often have the choice to focus on a specific area of study. For example, a clinical psychologist may focus on patients who are diagnosed with depression or anxiety.
You may find yourself working in hospitals, health centers, offices, and more.
Education
As with all other psychology majors, extensive education and training is required to become a clinical psychologist. To begin your career in clinical psychology, you need at least a bachelor's degree in psychology. Additional schooling is typically required after you receive your four-year degree. Many people go on to receive a master's degree and a doctoral degree in clinical psychology. The more education you have, the more you will be able to do with your career.
What to know before you apply
If you are looking to pursue a career in clinical psychology, you should be prepared to accept the important responsibilities that come with the job. You are going to be working with people who are struggling with illnesses and have come to you for help. In some cases, you will be choosing a treatment plan for them to follow. Be sure you are ready and willing to help others! Also, you should take classes related to psychology throughout your entire undergrad education. The more prepared you are, the better.
Salary
According to the U.S. Bureau of Labor Statistics in 2014, clinical psychologists made anywhere from $40,080 to $113,640 a year. Your annual wage will depend on the level of education you have and well as how many patients you have.