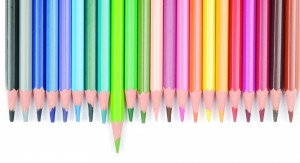 Do you possess artistic talent and a passion for helping others? If so, consider majoring in art therapy. As an art therapy major, you'll learn how to use artistic activities to treat patients with mental, emotional, developmental, or physical problems. Prepare to study drawing and other art forms, art therapy history and theory, and art therapy techniques. These courses will prepare you to assess patient needs and design a program of art therapy treatment that meets those needs.
Education
According to the College Board, this major is typically offered at the bachelor's degree level. You'll study a variety of artistic techniques including painting, drawing, sculpture, and more. This may require you to spend long hours in the studio working on projects. Your courses will also include studies of human behavior, including psychobiology, abnormal psychology, and psychology ethics. In order to prepare for your future career, you may be required to complete an internship working with patients or at a clinic.
What to know before you apply
Many art therapy programs will require you to create and showcase your artwork. Be prepared to devote a lot of time to your artistic projects. You'll also want to get to know the faculty in your program. Are they practicing art therapists? Professors who are or have been active in the field will be able to provide valuable insight for your future career. Finally, investigate what kinds of internship opportunities will be available to you. Art therapists work with a wide variety of patients using many different techniques. See that you'll be able to pursue an internship that fits with the kind of work you want to do.
Colleges offering related fields of study
• Mount Mary University: Milwaukee, Wisc.
• Springfield College: Springfield, Mass.
• Mercyhurst University: Erie, Penn.
Salary
After graduation, you'll be able to apply what you've learned in a clinical setting, with private clients in their homes, or as part of a program. According to the U.S. Bureau of Labor Statistics, recreational therapists earned a median pay of $45,520 per year in 2013.
> For more career and major info, visit NextStepU.com.