Dressing Appropriately on Campus
The unthinkable has finally started to happen — the cold is making its way out and in it's place are warmer temperatures and a strong case of spring fever. Now is the time of year where students and faculty make it out of their winter lairs and into the fresh air. With so much exposure, though, it's hard to remember what was appropriate to wear on campus when you weren't bundled up in 15 different layers. Try this guide to jump-start your spring wardrobe without causing too many double-takes:
In the dining hall
Meals give you a break from the never-ending classes, assignments, meetings or jobs. It's a chance to sit back, relax, eat some food and catch up with friends. During the week, you're probably running to the dining hall in between classes or meetings. You already got ready that morning, so no prep is necessary. You'll probably always see a lot of students wearing your college's gear and it's not uncommon to see numerous people wearing the same thing. The dining hall is the go-between for many students so wear what's comfortable to you — whether you're coming from that prestigious internship, or from bed.
Going to the gym
Pop quiz: Is it acceptable to go places on campus after putting in time at the gym? Answer: Yes — within reason. With a quick trip to the dining hall or a stop at the library to print an essay, you don't have to worry about people judging you; they'll understand you're trying to better yourself and you might just serve as inspiration for someone who's been making excuses. We've all done it before, so go ahead and rock your sweaty gym clothes. BUT there are important exceptions: Anything that involves meeting with someone that is a superior (I.e. an advisor, someone in career services, financial aid, etc.), you know better than to try to wear a sweaty pair of shorts. Go back to your dorm to shower before attempting any sort of impression.
Study group
Being respectful of your peers is a no-brainer but for those who show up on a day you don't have class, please don't tempt all of us with your slippers. I understand it's your day off and you've probably just watched Netflix all day, but can't you see we all want to be in your shoes…well, slippers? It's just a tease. And, your laid-back attitude isn't really great for the work we're trying to get done — minimal effort would be ideal!
The moral?
While there are certain dress standards on campus, the best advice I can give you is to use your judgement and just be yourself!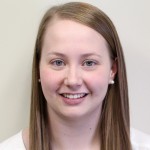 Written by Emily Mein. Emily attends St. John Fisher College in Rochester, N.Y. Sharing information or a person's story with people is why she loves writing. She can never get enough of Twitter, pasta and Syracuse basketball.