Chicken Soup for the Soul | Call for College Student Stories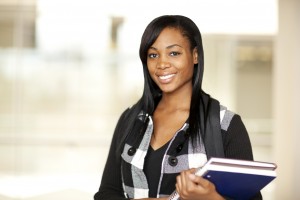 Need something to do over winter break? Do you have a story to tell? Chicken Soup for the Soul is looking for college students to be a part of their generation's global impact.
The publisher of Chicken Soup for the Soul is asking college students to share their stories to be included in Chicken Soup for the Soul: What's Your Story? to be written by and for college students. You can either write the story or put it on video.
Chicken Soup for the Soul, in association with The Boniuk Foundation, is looking for stories and videos on the following themes:
• Tolerance, respect, and compassion
• Embracing differences; making good choices
• Rejecting stereotypes
• Being held back by a bias/stereotype someone had about you
• Being held back by a bias/stereotype you had about someone
• Learning to be more tolerant
• Overcoming prejudices
• Becoming a better person
• Overcoming the way you were raised
• Turning negative thoughts into positive thoughts
• Putting things in perspective
The book will be published in August 2016. Any college student enrolled in the 2015–2016 school year can submit a story or a video at http://whatsyourstory.amplifiertv.com/. The deadline for written and video entries is January 15, 2016.
The first-person, non-fiction original stories should be 800 to 1,200 words. Chicken Soup for the Soul is looking for a story, not an academic essay, about how the student has embraced differences, made good choices and/or overcome stereotypes.
The author of each story that is selected for publication will receive $200 plus 10 copies of the book.
To encourage college level support of the call-out for stories from college students, The Boniuk Foundation is also offering a grant to student programs to the college/university with the most qualified written and video submissions; first place will receive $10,000; second place will receive $5,000; and third place will receive $3,000.