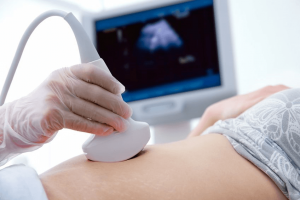 When you think of a sonographer, the first thing that might pop into your head is a person who conducts ultrasounds on pregnant women. This is not the only thing someone who majors in diagnostic medical sonography does however. Under the supervision of physicians, students use medical ultrasound techniques to collect and analyze sonographic data to diagnose a wide variety of issues. Ultrasound technology has the ability to show small things X-rays and MRIs cannot because of the pulses of sound the transducer emits.
Education
To become a diagnostic medical sonographer, you must have a formal degree such as an Associate's or Bachelor's degree, or a postsecondary certificate if you already work in the medical field and are looking to add more credentials to your resumé. The American Registry of Radiologic Technologists offers diagnostic medical sonographers the opportunity to become certified in a variety of different specialties as well.
What to know before you apply
If you choose to pursue a career in diagnostic medical sonography, be prepared to study for the certification exam. As with all careers in the medical field, it is important that you know what you're doing because you are working with real people and your expertise is crucial. Your work environment could be anywhere from a hospital, to a medical office, and anywhere in-between. It also helps if you have a good bedside manor, seeing as you will most likely be helping patients through either an exciting or difficult time.
Salary
After you have completed all of your required work, and passed your exams, you are ready to work with patients on your own. According to the U.S. Bureau of Labor Statistics, diagnostic medical sonographers earned a median pay of $62,540 per year in 2014.