Don't let money burden your study abroad experience by not doing your homework and preparing before you leave
By Michelle Hutchison
Studying in a foreign country is on many student's bucket lists and making that dream a reality can be an expensive pursuit. While the experience is invaluable and the adventures and friends you'll make along the way can last a lifetime, the expense doesn't have to.
It can feel overwhelming to live in another country, study there and try to fit in, especially when there are cultural differences, language barriers and social norms to get used to. Before heading off for your studying adventure, do these tips to help you settle in and save money at the same time.
Learn the lay of your host country's land
As soon as you choose your foreign destination, make it less foreign to you by doing some research. Find out about local laws, customs, how to get around, cheap eats, check where your local embassy locations are, read up on forums and student sites, and talk to your college's exchange program coordinator. This will help feel more comfortable when you land, and you'll be better prepared for the culture shock that inevitably will entail.
Be prepared for the unexpected
You never know when accidents will happen and you don't want to end up being stuck in a foreign country with an illness or other misfortunes. Check your health insurance plan to find out if you will be covered. Some larger providers may cover the basics for studying overseas, including preventive care. Consider travel insurance to find out what extras you could be covered for.
It's also a good idea to find out about student health insurance options through your college. The most important areas to consider are emergency treatments, hospitalization, and evacuation (or repatriation).
Connect using social media
Communicating to friends and family back home can be costly, so take advantage of social channels and online platforms to talk, video chat and text. Skype, Facetime, and Messenger are some examples. Set these up in your parents' phones before taking off to avoid the headache of trying to connect when you're not there to show them how to do it. Use free local wifi networks to avoid hefty phone provider charges, and consider buying a local sim card when you land.
Shop around for the right credit card
Student credit cards can make it simple to pay for necessary supplies like books, clothes, and food, and can also come in handy for emergencies. However, you'll be subject to foreign transaction fees — some as high as 5% of each purchase. To save a little, look for cards with low or no foreign transaction fees. Some cards even come with valuable perks, like cash back on purchases and travel rewards.
Choose a bank with an extensive ATM network
Though foreign exchange fees are hard to avoid, you might be able to dodge foreign ATM fees. Check to see whether your bank or credit union is part of the Global ATM Alliance, which allows account holders at participating banks free access to certain ATMs.
If you're planning to earn money while away or need to send money back home, or you're expecting the family to support you financially during your trip, it is worth comparing international money transfer providers to ensure more of your money arrives. Too often I hear of parents spending a fortune to send money to their kids who are studying overseas. Fees can range up to 5% to send the same amount of money while others don't charge a thing, depending on the provider you choose. Use online comparisons to check the costs and reliability of these services. Here's a recent study into money transfer providers and how they compare on price, service, and trust, which can help you decide on a provider to use.
Studying abroad will be one of the most memorable and life-changing experiences of your life. It can open doors and give you the confidence to be whatever you want to be in life. Don't let money burden your experience by not doing your homework and preparing before you leave.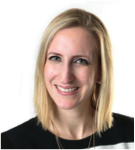 Michelle Hutchison is a Money Expert at personal finance comparison website finder.com. As a self-confessed data nerd, Michelle loves to find interesting trends and help people save money.