By Valerie Mundt
You are in college and a light bulb comes on! While studying, you may be wondering about the job world. These questions may be going through your mind. How do I prepare for a job interview? Where do I even start? How do I present myself for success? Relax…. Take a deep breath. I have been in your shoes asking similar questions. My experience has enabled me to develop some tips that can help others who are about to begin their journey a job search. The interview is the key step that determines whether your skills present you as a qualifying candidate.
Here are some tips that can help ease your mind as you prepare for your first interview:
1. Start by discovering your skills, interests, and go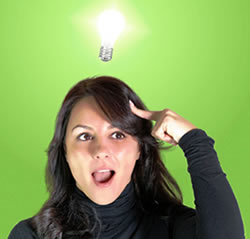 als that you would share in your interview. Once you have established them, think of real- life stories and examples that are applicable to these three things. Interviewers are fond of connections and details, and presenting yourself as someone who is personable and analytical can set you apart from others who are in a similar situation.
2. Create a resume that highlights your skills and interests. It is ok if you do not have a lot of experience to share now. Don't be discouraged. You have to start somewhere. Employers like to see the kind of skills you can bring to the table. Make sure that your resume stands out and is concise. This is an important tool that can help sell your skills and accomplishments during the interview.
3. Take a moment to reflect and come up with some questions that you would like to ask the interviewer. Think outside the box. Ask questions about the position such as any growth opportunities within the company, and if any kind of training is provided. Be creative, but be specific with your questions. Employers like to see how you think and present your ideas. It is also a good idea to practice some interview questions with someone you know prior to the interview. For some ideas on possible questions that you can be asked, go to http://u.org/2sUPVYW.
4. Keep an eye contact with your interviewer. This tactic enhances your confidence and it gives him or her a strong first impression of you as a candidate. Project yourself well and be clear with your responses and questions you ask during the interview.
5. Dress for success! This is an important advice that you should always remember. Sell yourself as a strong candidate for the position. Dressing the part shows that you are serious and ready to take on the responsibilities of the job.
Valerie Mundt is a freelance writer for NextStepU and currently lives in Rochester, NY