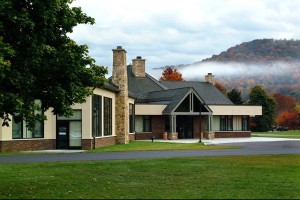 University of Pittsburgh at Bradford, or Pitt-Bradford as it's commonly called is a four-year baccalaureate degree-granting, state-related university institution.
Academics
The university offers more than 50 majors, several pre-professional programs and two graduate programs, including a Master's of Nursing and a Master's of Social Work. Some of the most popular majors include, business management, nursing, education, criminal justice and biology.
The Pitt-Bradford faculty/student is 13:1 and the average class size is 17. The university takes students beyond the degree by providing a helping Career Services Office and an informal alumni network. It also takes students beyond their expectations by giving them a college experience that will transform them.
Campus Life
There are no traditional dorm rooms offered at Pitt-Bradford. The 14 residence halls are apartment style and offer students a comfortable space they can call home. There are frequent trips to movies, concerts, nearby ski resorts and Cedar Point amusement park. The university has one of the only "fresh-food-only" dining halls in the country where you can have fresh eggs, veggies and and a variety of other foods that go straight from the source to your table.
There are over 50 student run clubs and organizations and sports to play or observe. The university's location gives students access to the great outdoors complete with fishing, downhill and cross-country skiing, snowboarding, horseback riding, hiking and much more. Students can hit downtown Bradford, zip over to the NYS border to Salamanca or take a road trip to Erie or Buffalo. Students are never far from good shopping, eating and entertainment.
Athletics/Sports
The University of Pittsburgh at Bradford is an NCAA Division III institution and a charter member of the Alleghany Mountain Collegiate Conference. The school offers 15 sports: men's baseball, basketball, cross-country, golf, soccer, swimming and tennis. The women's sports include: basketball, bowling, cross-country, soccer, softball, swimming, tennis and volleyball.
> Find out more and request information from University of Pittsburgh at Bradford at NextStepU.com.