I grew up north of Syracuse, New York, which is known for it's excessive amounts of snow. Twelve out of the last 14 years, the city has won the Golden Snowball, an award given to the snowiest city in Upstate New York. Naturally, snow is nothing to me. So, when I came to Rochester for college, I was expecting to have to deal with less snow than I did at home. While that may be the case, living on a college campus during the winter months is something I could have never prepared myself for.
If you're going to college in a wintry climate, here are a few things you should be aware of:
Your walk across campus will be treacherous
Snow removal on walkways is not always the top of a college's priority; commuter, faculty and staff parking lots are its focus. Therefore, walking to class can often be difficult. When I go to the gym at 6:30 a.m., nothing is cleared. The walk is a workout in and of itself. Step here or there, over this pile of snow and around that one. Colleges use salt, and a ton of it, but it doesn't help all the time. Make sure you have a good pair of boots. Your beloved Uggs don't have good traction. They may be warm, but trust me — you will slip in them.
Speaking of salt, you will track it into your room
Our first week back this semester, my roommates and I had to vacuum our rooms at least three times. Salt was everywhere. We started taking our boots off in our common room, so the salt doesn't get into our bedrooms. Now we only have to vacuum one area. My tip for this one: Invest in a good vacuum and designate one area for boots.
Heat issues
Whether you live in a dorm where you can control your own temperature or you can't, accept that heat will be a problem. Maybe it's not warm enough or maybe it's an inferno. You'll never be perfectly comfortable, but don't worry; you'll learn to adjust. As for your skin, the heat will dry it out. Lotion will be your friend.
Dress in layers
Bundling up to walk to class is necessary, but the heat is cranked in academic buildings. The workout — I mean walk — is enough to make you sweat and added heat is not welcome. Sweating through class is distracting. Make sure you can take some of your layers off, so you're not burning up through class.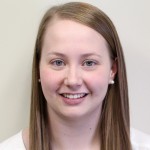 Written by Emily Mein. Emily attends St. John Fisher College in Rochester, N.Y. Sharing information or a person's story with people is why she loves writing. She can never get enough of Twitter, pasta and Syracuse basketball.