Now that school is out for the year, many recent college grads are celebrating — and on the hunt for a job. If you're headed to a graduation party for a student who is about to enter to the workforce, here are some gift ideas that are practical — but also a little bit unique.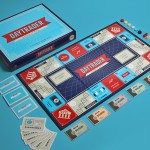 Daytrader board game
Become an investment tycoon or a work in progress as you play Daytrader, a financial board game that brings the thrills and chills of the stock market to your own living room. Work at the companies in the game and when you have enough cash to retire, be the first to get to the bank before the volatile market sets you back. It's like the game of "Life" but with the added bonus of learning ways to work to earn money, saving, investing (buy low, sell high), retirement planning and risk and each of these areas are integrated into every game.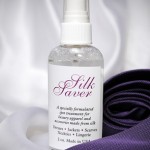 Silk saver
Nothing like a dribble of mustard on a necktie or a drop of salad dressing on a silk blouse to make you feel like the unprofessional kid in the office. Keep up your appearance and confidence by stashing Silk Saver in your office desk or laptop bag. Silk Saver is a specially formulated spot treatment for luxury apparel that saves the day in a convenient easy to carry along 2 ounce spray. This gift is ideal for any young professional in your life who, while excellent at their job, has trouble keeping food in his or her mouth.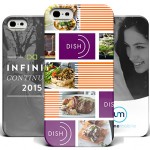 Urbane mobile
Phones and tablets hold so much of who we are inside of them, it's time to express who we are on the outside of our devices, too. By layering personal images of the things that mean the most to us, including our travels and families, along with items in the Urbane Mobile gallery of images and graphics, it is possible to personalize every inch of your case to make it one of a kind. Fits Apple, Samsung, Blackberry, LG, Sony, Motorola and Google phones.